If you'd like to discuss this devblog, feel free to head on over to the feedback thread on the official forums!
Hello, wonderful Capsuleers!
Today we're happy to present another devblog on upcoming changes, with this one focused on a system that absolutely every pilot in New Eden utilizes on a regular basis – the skill training system.
Changes to training you say?
Yep!
The dev team have been looking at some of the more complex systems that new players encounter during their first few hours in New Eden, with the objective of simplifying some of the flow and allowing easier access and understanding.
In addition to this we'd also like to improve the level of convenience for veteran players wherever we can too, so these changes also have established pilots in mind with the objective of making skill purchasing simpler and more convenient.
Why change skill training?
Training itself will remain the same, with skillpoints accrued over time that are fed into a specific skill to improve specialization in a given field.
The change to the system involves how pilots acquire the core skills that they train. We're calling this new method of obtaining core training "Skills on Demand".
New pilots are often confused by having to use the market to buy a new skill to train. The system is difficult to understand and requiring knowledge of a secondary system – the market – to be able to set up a solid skill plan during the first steps of their new life as a capsuleer.
With this change we want to ensure the best of both worlds. We don't want the need to travel to gather skills posing a barrier to training and we want to ensure that pilots spend less time obtaining skills to train and more time out there enjoying their time in New Eden.
This change will give us the best of both worlds, retaining the old functionality of allowing the injection of skills that can be purchased as physical items on the market, while allowing us to improve the user experience and reduce confusion when training core skills.
It also allows us to preserve the rarity of some skills that are obtainable only though in game content, such as Precursor skills, for example, which will be unchanged.
So, what's changing?
The largest part of this change is the fact that all core skills will now be purchasable directly from the character sheet for ISK. Rare skills that are not seeded on the market and are only available through the completion of in game content will not be available, but the skill sheet will provide a market link for them.
This new system will make sure that the old core mechanics of seeding and injection remain in place – if you don't want to use skills on demand, then you can continue to pick up skills just the same as you have done for the last sixteen years!
Skills that are sold via the character sheet will also have a percentage mark-up in ISK that makes the skill more profitable when trading.
More changes for convenience!
With skills on demand, hovering over a skill on the character sheet will give you the option to buy the individual skill, or buy and train it, which will place it directly in your skill queue after purchase.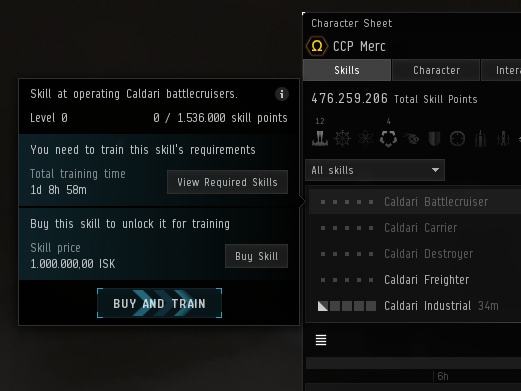 If a skill you're looking to buy has untrained prerequisite skills, then you'll be presented with the option to simply buy the skill, or to buy and train the skill plus all its required prerequisite skills too.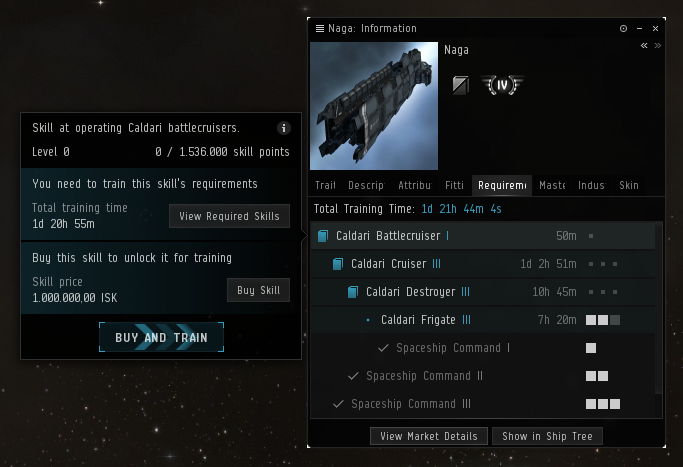 All skills that are purchased via the character sheet will be automatically unlocked. There'll be no delivery of a skill as an item, they'll just be injected directly into your character sheet to simplify the training process.
In addition to these changes, using "Show Info" on an item that has skill requirements will now allow you to purchase skills directly to your character sheet in this way straight from the requirements tab.
Changes to skill pricing
As part of the rollout of these changes, we'll also be looking at the base price of all skills.
This has never been done before, even though hundreds of new skills have been added to EVE over the course of the last sixteen years.
We'll be taking a pass on the prices of skills to make sure that their cost is consistent, fair and sensible for today's market.
We want your feedback!
These are substantial changes and we'd love to hear your feedback on how they're going to affect you all.
Giving the community early access to changes like this is super important so that we can work with you all to make sure that tweaks like this make sense.
We'll be deploying these changes to the skill training system to the Singularity test server in the next day or so and we'd love as many of you guys as possible to log in and try them out.
When you do so, be sure to leave your feedback in the comments thread for this blog.
See you in space!
o7