Everyone sees the news about the big power blocks and their constant struggle for power; whether it's down to sovereignty warfare or politics they dominate the media. One group who seem to be consistently ignored is the pilots of low security space. They come in various shapes and sizes ranging from pirates, incursion runners and faction warfare combatants to name a few.
The focus of this article are those who participate primarily in player vs player (PVP) activities and how the current status of EVE has affected this type of game play. The main areas of which are the aforementioned pirates and faction warfare combatants, as well as the super capital hunters, wormhole runners and all the other types in between.
—–
I contacted a variety of different entities with the same standard questions for their input as described below. This first part is to look at the current state of the system and a follow up providing opinions on how it could/should be changed will follow.
Spring HeeledJack, a diplomat from Shadow Cartel alliance, who are well known for their lowsec PVP and use of expensive ships should the need arise.
Hy Wanto Destroyer and sharp as from Snuffed Out, another lowsec PVP alliance who aren't afraid of putting ISK on the field when required.
Dreaded Vengance and Baltrom from No Handlebars., a lowsec PVP alliance who pride themselves on not having allies.
Degnar Oskold from Spaceship Bebop, a long term Gallente faction warfare alliance.
Tikktokk Tokkzikk, a pilot well known for his solo antics in the Amamake area.
Mystical Might from WE FORM V0LTA, a Wormhole corporation well known for appearing throughout New Eden whenever the opportunity presents itself.
Harkon Thorson from Ushra'Khan, the longest running Alliance and long term Minmatar faction warfare entity.
Safoi from Templis CALSF, a Caldari Militia Alliance who recently proved themselves during the recent alliance tournament.
Gian Bal of Two Maidens One Chalice, an Amarr Militia Alliance currently attempting to rekindle the fight on their front.
RoCkEt X CEO of Purple Helmeted Warriors, a well known group associated with a large amount of super capital kills primarily in the Derelik region.
—–
Firstly, how long have you been part of lowsec pvp groups?
Spring Heeled Jack:
I have currently been a part of Shadow Cartel for just under a year. However, I was involved in the placid war before WWB with The OSS.
Hy Wanto Destroyer stated that he has been in lowsec for "4-5 years" with sharp as explaining that he has spent the duration of his EVE career there, "totalling around 10 years".
Dreaded Vengance:
I started playing eve in 2006 and joined a small group of guys based around Placid shortly after, we didn't really know what we were doing but did aspire to the likes of Veto. and 0utbreak. I remember (vaguely) fighting those guys, they seemed unbeatable at the time…well most likely we were totally shit, but we didn't care, we were just exploring what was a new world and we all agreed it was the pirate life for us, in one way or another, thats all i ever wanted to be.
I moved around a bit, went to null and joined a BoB pet alliance did a few other things but always had an alt "back home", took a break from the game for a couple of years but came back and got into FW via a short stint in an Amarr corp and then onto CTRL-Q where I've been ever since. Did minne FW including #burnhuola in 2014 as part of Iron Oxide, moved with the corp to Galmil FW into Spaceship Bebop for a year or two and again moved to our new home in No Handlebars. first in the Gal/Cal WZ and now we find ourselves in the minne/amarr WZ. Yeah, I've got around a bit.
Baltrom:
I have been playing in lowsec for about 3 years now. Before that I was a random pleb in various nullsec alliances ever since I started playing in 2009.
Back in the days I used to fly in maxed-out Rokh, Maelstrom or Drake fleets, be part of the blob and have a gud time. However, I'd also watch the pvp videos from early Snuff Box/Shadow Cartel and saw them fly 1.2bill battleship comps into a brawl, prioritizing quality over quantity which already caught my attention. It was when the nullsec bloc I was part of decided to go to lowsec to fucc with the fuccbois and I saw us getting dunked over and over again, outnumbering our enemys 2:1 or 3:1, that I decided to quit nullsec and go live the life of a pirate .
So I did that, formed an alliance together with a few friends and started from scratch, learning step by step what it means to live and fight in lowsec.
Degnar Oskold explained that he has been part of lowsec since late 2011.
Tikktokk Tokkzikk:
I joined a small faction warfare corporation in early 2012 right after the faction warfare re-balance and have lived in the vicinity of Amamake ever since with different entities ranging from elite solo and small gang corporations to bigger organised alliances.
Mystical Might mentioned that he has been involved with lowsec for around 8 years.
Harkon Thorson:
I have been in lowsec for 3.5 years now and since then I was a member of the minmatar militia.
Safoi:
Close to 4 years total, with some ventures into wormhole space and null sec mixed in.
Gian Bal:
I've been low sec pvp'ing since I first started eve in 2012.
RoCkEt X:
I first moved to lowsec in 2006, and set up shop with my corp in Maut (Placid) where we fought the local 'pirates (we were anti-pirates at the time). Most of our content after the locals left was essentially camping the 6 jump pipe from Maut to RQH-MY (Pure Blind). We never really had plans to re-locate to nullsec. Even back then I knew EVE didn't really have an 'endgame', despite the fact that is what the majority of players see nullsec to be.
—–
From the above it is notable that all of them have been involved in lowsec for a large length of time, though there experiences may differ they have all gone through a vast change in game mechanics over this time period.
—–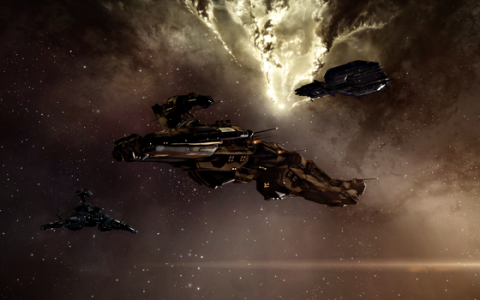 —–
What aspects of the play style in lowsec do you enjoy the most?
Spring Heeled Jack:
Currently, if I'm being honest, none of it other than the mid scale cap fights which are few and far between.
Hy Wanto Destroyer:
For almost 2 years I only small gang pvped in FW space, it was great fun and then the t3D patch came and that kinda messed up everything. t3Ds make AFs kinda irrelievant but they can only go in mediums now which has helped a bit.
Sharp as:
Some of the best pvp I have had in this game has been in lowsec. That rare fight were both sides put it all on the line, all the escalations in, and you won't know who will come out on top until the dust has settled. The fight vs XX was one such fight.
Dreaded Vengance:
Small gang skirmish PVP and alliance level fleets, in that order if I'm honest with myself. I find the latter to be a bit more stressful. But I like nothing more than getting in a gang with a couple of guys that I know well and going to shoot some nice people. I quite like a bit of the old piracy as well, I may occasionally branch into extortion and protection rackets, it's not always successful, but fuck it, I'm having fun :). We'll set up the odd gate camp now and then, but I'll let you into a secret; nowadays I'm running my PI factories at the same time.
Baltrom:
Easy answer, the "gudfites" 😛
The brawls, the moments when both sides say fuck it and actually go for the fight. Be it 15v15 hacs, or 60+ mach fleets. (fuck machs though)
Every fight always feels like it can escalate any second, even the small hac brawls, one side really wants to win, drops a couple carriers, you counterdrop a couple dreads and fax. Maybe it's a trap who cares lets fight.
Degnar:
The best thing about lowsec PVP is the lack of bubbles. This encourages more small gang work (because flying without a blob on call works better when you can use implant sets), more rewarding and difficult fights (because people are more willing to use expensively fitted ships when they won't get screwed over by a bubble), and more mobile fights. In particular, because entities in lowsec tend to be smaller than nullsec, you avoid massed escalations most of the time and don't feel like you are just a F1 monkey, except in the strategic fleet battles.
Tikktokk:
Lowsec has quality over quantity. Unlike nullsec where you feel like a superhero fighting outnumbered against swarms of zombies, lowsec has like minded players who'll challenge you with equal skills and resources.
Mystical Might:
I'd say the regional bloc warfare between groups like shdwc, snuff etc. That same gameplay leads to problems though.
Harkon Thorson:
Lowsec is for the most part just fun without much responsibility. You go out on a roam alone or with friends and you will nearly always find a fight because others out there are doing the exact same thing. You don't need hours to find content. You undock and go.
Due to there being less pressure to take fights, it seems a bit more tactical as you need to judge fleets and their abilities and try to open engagements to your advantage.
It's also not as anonymous as many null fleets seem to be. Fleet-members are not reduced to pressing F1 especially as figths are on a much smaller scale. You can actually make the difference and have the feeling to be more important.
Now of course there are bigger entities around and they have there struggles over structures with timers and all.
And then you have Faction Warfare. For me it gives a kind of meaning to fights. I mean fights are fun and I enjoy the casual explosions. But when we had campaigns and sieges that was where I had the most fun. Fighting for a purpose is what lets you get so much more satisfaction. When after days or even weeks of intense back and forth a system falls it's just the best.
Safoi:
The small gang and medium sized fleets are the most enjoyable part for me. There is a good variety of roles in any fleet that need to be filled, and at this scale you can really feel your own contribution to the fight regardless of being a DPS, EWAR, or Logi pilot. There is PvP readily available for solo and small gang pilots, with the means to somewhat control your engagement profile via the Faction Warfare complexes and their varying sizes.
Gian Bal:
One of the main things I like about low sec compared to null is the seemingly higher concentration of players across smaller areas. In null sec you can go 30+ jumps through random systems and not find a single soul but in the majority of low sec areas, especially FW areas, you will find so many opportunists to engage people.

Alongside this, I have personally found that in low sec people act with a bit more honor than in null sec, when I speak of honor I mean regarding 1v1's, ransoms, organising fleet fights etc. And the areas that I have primarily lived in (Placid/Black Rise/The Bleak Lands) the people actually seem a hell of a lot friendlier, sure you shoot each other all the time etc. but at the end of the day you both know it's just pixels and you can have some friendly chatter in local etc. Whenever I've lived out in nullsec, I've always found it to be incredibly toxic for no real reason to be honest (In before "Oh you're just a special snowflake who doesnt like getting hurt feelings") and I just can't be bothered to deal with that sorta stuff. The people who live in the same area as I shit talk each other a fair bit but it's in more of a joking matter than anything else.

But yeah overall the great thing about low sec is usually there isn't any blue doughnuts and you never have to go far to get some good fights!
RoCkEt X:
Lowsec tends to be smaller scale day-to-day, the topography of lowsec also differs drastically to nullsec; the region gates being much shorter than those connecting nullsec regions. This means that you're likely to have capital range over a larger number of systems. With having hostile neighbours this can make things more risky when fielding capital/supercapital assets.

That said, there are less pipes, and more routes to get from A to B. This makes it much harder to keep an eye on anything hostile coming your way, especially with the prevalence of wormholes in lowsec, and the majority of the larger lowsec groups having very well established wormhole programmes. Most notably among these are Shadow Cartel, whom have always been an alliance I've had a lot of respect for, and considered a formidable and less predictable threat.
—–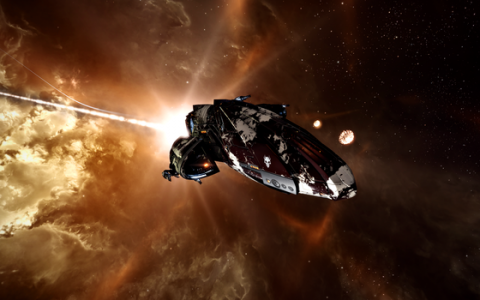 —–
From the responses above, the reason a lot of people prefer the lowsec lifestyle is the size of the fleets. They see the small scale fights involving more actual pilot skill than just pressing F1 in a big blob. With most living around active faction warfare regions it is unsurprising that there is consistent action right on their respective doorsteps.
One thing that is also clear is the passion they have in what they do. As far as you can see from the above there is nothing to imply that lowsec is currently in any dire situation or lacking action.
However, to find out their view on CCP and how the changes that have been made primarily for the nullsec masses affects them, you can read part 2 now.
Secondary images credit: Razorien