The corporation that you choose to play with in Eve Online is crucial to your story within the game world and your enjoyment of it. It has a huge impact on what facets of the game you end up playing and whom you end up playing them with. There are several factors and questions you need to ask about yourself and what you want from a corporation that you want to join.
Activity Requirements and Atmosphere

Before even considering the type of corporation you want to join making sure they are the right time zone, which is pretty self-explanatory, and fit your activity schedule is important. For instance, some corporations take a casual approach and do not have any activity requirements, meaning you are able to log on as infrequently as you like. The trade off is that the content the corporation provides when you do log on may not necessarily be as engaging as groups which take a less casual approach who have activity and ability requirements such as meeting a certain amount of kills or to turn up for enough "Call to Action" broadcasts to support the corporation. Most corporations fall somewhere on that spectrum so pick one that you feel most comfortable with and where you can get the optimum amount of enjoyment.
In addition to the activity of a corporation, the atmosphere and personality that it has will differ in humor, interest and attitude. Spending some time getting to know a corporation before you join it is important. Otherwise, you may find yourself in an environment which you feel uncomfortable in. If you want to be thorough about finding the best possible corporation for you, be prepared for some trial and error in talking to various groups and seeing how you well you can gel with their atmosphere.
Focus and Type
When choosing a corporation to join, make sure it matches your focus and what you enjoy in the game. Having a good idea of what you want to do involves making sure of your options. When new to the game and starting out in a career, have you made sure you are not interested in any other options available to you? For instance, if you want to PvP, have you examined trying it within small-gang piracy or faction warfare, large-scale sovereignty warfare or inside of a wormhole? New Eden offers an array of options to take part in but it is best to maintain a focus that you enjoy out of those options. Therefore, your corporation should reflect that mentality of specialization as corporations which try to do everything may not end up doing anything.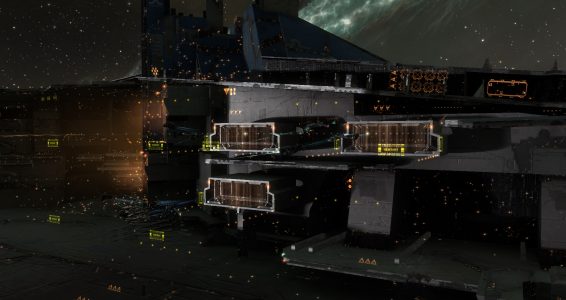 Leadership Type and Corporation Structure
Good leadership and corporation structure is important to a corporation's continued stability and functionality. A good leader or group of leaders will do what is best for and understand the line membership of a corporation. Leaders which are aloof to their line member's interests or needs, go on unnecessary personal vendettas and/or are not actively playing the game alongside the corporation are red flags. Good leaders are in the thick of it with their team, and they take advice, suggestions and even direction from their peers and subordinates routinely. There also needs to be a solid corporation structure in place, particularly as the corporation grows and it sees more activity, there will be more tasks needed for leadership to complete but if all the work is put on the CEO or a couple of directors then they will most likely burn out. In line with this, when looking at potential corporations to join, unselfish and structured leadership is always a positive.
In conclusion, find the corporation atmosphere you are most comfortable with, that specializes in an area that you enjoy and look for leadership which has the corporation's best interests at heart.
-Curt