The destruction of Providence at the hands of the Imperium has finally come after much deliberation and rumor-mongering. A primer of things to come was seen on Sunday evening, the 23rd of August 2015. A Machariel fleet entering Providence was reported in intel channels. Further intel reported the Machariel fleet had Entosis Links in D-GTMI. Reel Talk of Yulai Federation was in the process of making a fleet to recapture T-RPFU, which is next door to D-GTMI. Reel Talk and Corebloodbrothers of Volition Cult started to rage-ping a full CTA and had a fleet of 180 men in 7 minutes. Naga and Tornado doctrines were used to counter the Machariel fleet. The Machariel fleet left Providence and warped to Low-sec Assah. There, the Machariel fleet was reportedly docked up, but decided to undock for a fight. The Providence fleet was positioned outside the station and the Machariels warped to a ping 1000km off the station. Unfortunately an interceptor was able to get a warp-in on the Machariel fleet and Providence was able to destroy at almost 1-10 ISK ratio.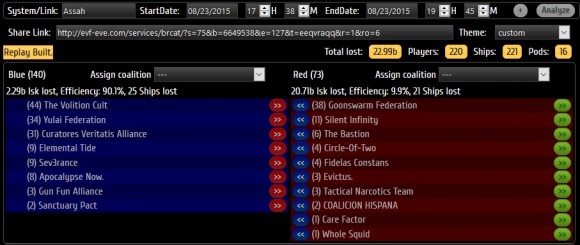 Mogandi of Geocorp in CVA alliance was able to capture the entire fight.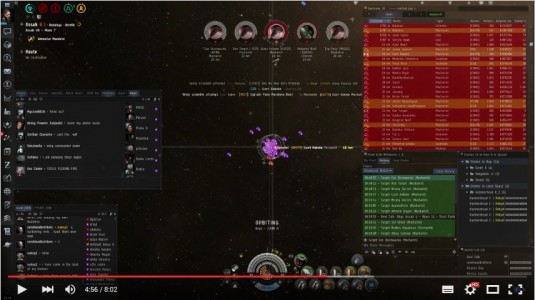 The Providence fleet returned to recapture systems that had been reinforced with Entosis Links.
Providence has been marked by the Imperium as a test site for FozzieSov and how the sovereignty system works on a large scale. This engagement between Provi-Block and Goons/The Imperium is going to be the first in a long line of small to very large engagements. Many supporters and third party players have announced that they are deploying to Providence to participate in the shenanigans. It remains to be seen what kind of doctrine emerges as a feasible FozzieSov capture doctrine. One thing is certain; Providence will be the first Aegis Sov War and there will be plenty of content in the coming weeks.
"We know we are fucked, but we don't care. NRDS is an idea, as is Providence. Noone can kill an idea. It lives without SOV, in the pilots that support it." – Corebloodbrothers.
A thanks to Corebloodbrothers for contributing with info and links to this article.