13th April 2015 / Q-HJ97 / Immensea
In the late hours of Monday it has been confirmed that a Hel Supercarrier has become the latest supercapital to fall victim to the Pandemic Legion's infamous #REKKINGCREW.
The gang, who operate exclusively to capture unsuspecting supercapitals were able to snag the kill as part of a ruse, this time luring the naive pilot to a POS under the pretense of a sale.
RoCkEt_X of Pandemic Legion and leader of #REKKINGCREW had the following to say regarding the kill
RoCkEt X > guy wanted to sell us a hel
RoCkEt X > so he wanted to use our POS
RoCkEt X > so we offered him a garage door pos
RoCkEt X > he lit the cyno
RoCkEt X > we jumped in, r***d him
RoCkEt X > and put the shield up after he was dead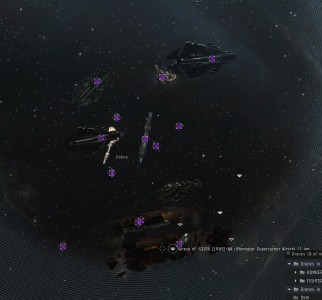 The wreckage of the vessel lies strewn across space.
The victim, Albert Arbosa, is a member of the corporation R.u.s.s.i.a.n. S.p.a.c.e., a renting corporation who reside in Northern Associates space, the rental alliance owned by Northern Coalition. I was able to speak with Albert Arbosa and he was able to give the following statement using his limited English vocabulary.
Albert Arbosa > NANPINGPHU fucking bitch
Albert Arbosa > it's pixels so that to worry about)
In addition, Albert Arbosa forwarded me a mail that he had sent to LadyScarlet, the head of Northern Assosciates. renting operations.
Awoxer Multi Pilots
От: Albert Arbosa
Отправлено: 2015.04.13 21:30
Кому: LadyScarlet,

I filed an advertisement for the sale of the hel . I was contacted by the pilot NANPINGPHU. to pass on the cyno he left the game . and came to the fleet . ust chat logs. I ask you to understand
This suggests the victim may be seeking some form of reimbursement as a result of being led to his death by his alliance mates, or simply informing LadyScarlet of the awoxer. Trust is a commodity in short supply in rental alliances as there are no vetting or api verification procedures for members. This means almost anyone can join and invariably things like this can happen.
This is the latest in a long series of incidents involving the gang which also comprises of members from PURPLE HELMETED WARRIORS, HAX. (now known as Wrecked.), Parental Control and Nihilists Social Club. Normal activities of this gang range from using spies to monitoring ship movements across regions.
A video for the kill is shown below: