3rd April 2015 / HED-GP / Catch
Whilst to most the writing was on the wall as far as the Brave Collective's residency in Catch was concerned; today signifies the end of Brave's final official claim in catch.
In the early hours of today, the HED-GP station exited it's final reinforcement timer and was captured by the overwhelming forces of Pandemic Legion with little to no resistance, opening the station to all for a docking fee.

Pandemic Legion announced their deployment to catch some months ago with the intention of harassing Brave Collective sovereignty infrastructure, generating timers in order to muster fights from the largest alliance and coalition "HERO" in New Eden. Brave had been able to pull impressive defense fleets numbering in the hundreds to defend their claim in Catch and had seen various successes in defending HED-GP and their initial staging system of GE-8JV previously. However, Pandemic Legion's resolve for content generation turned the campaign into a war of attrition with HERO Coalition and Brave eventually throwing in the towel.
The previous morning Brave Collective had defined a "Line in the sand" and brought a healthy turnout in an attempt to defend the final infrastructure hub timer. The fleet, led by Blue Ice failed to achieve the objective leading to the first significant address from Malanek Askelus, of Brave Collective leadership. Recordings from the Pandemic Legion spy network shed some light behind the scenes.
Brave Collective initial evacuation speech by Malanek Askelus.
With some initial confusion as to Brave's new deployment system, in a final statement last night from Malanek he clarified that the collective will be regrouping in Defsunun to "take the path of the mercenary" which could suggest Brave Collective are leaving behind their sovereignty ambitions for now.
With the ownership change to HED-GP station, evacuation has now become a difficult task for stragglers who were unable to move their assets over the past 48 hours, with the undock heavily camped by Pandemic Legion, Waffles. and Dirt Nap Squad. At the time of writing there have been approximately 1060 kills including multiple capitals who have been on the business end of a Pandemic Legion Doomsday as they undock to find an extortionate docking fee (in the region of 400m isk for a capital) awaits them if they wish to escape.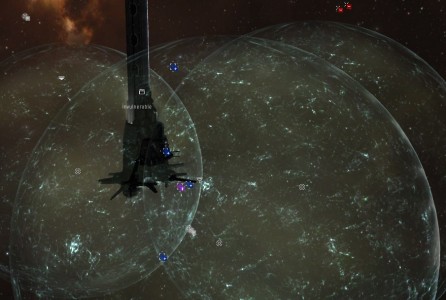 [ 2015.04.02 13:40:11 ] Blue Ice > i mean we came into dominion sov knowing that if any of the super blobs were to sneeze at us we wouldnt be able to stick around, i guess we got too comfortable because nothing really happened for a year and got complacent
Some parting words from Brave Collective's Blue Ice yesterday shortly before the fall of HED-GP station.
So with this it's the end of a few things. The end of an era for Brave Collective and HERO Coalition, the end of a campaign for Pandemic Legion and the end of Catch region's politics as we know it. With multiple groups looking to capitalize on the vacuum of sovereign space now in the area including -A- and Russian based alliances and with eyes turning to the Delve conflict, what will happen is anyone's guess. Pandemic Legion, who have stated no interest in holding sovereign space, may be looking to move on sooner rather than later as new third-party opportunities present themselves around New Eden.