I had an 'eek' moment when I tried to access my PI on Sisi (the test server), and my previous shortcuts could not bring up my planets.  With Crius arriving some of you at least will likewise panic.
Fortunately, the new method is not far away.
Neocon-> Business -> Planetary Colonies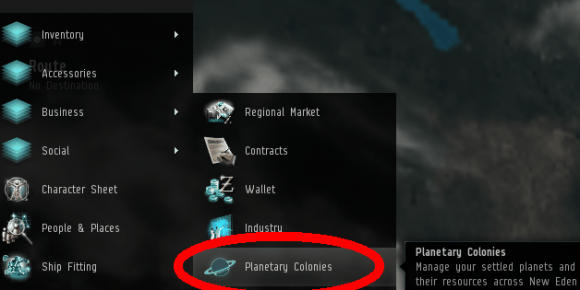 This brings up a new window (and yes this is a screen with dummy data from singularity – I don't mind you working out what system I am in, but I am not letting you know what planets I visit)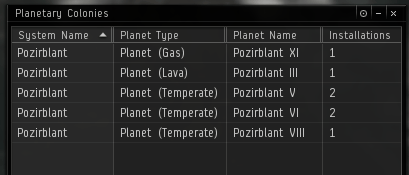 For those that like keyboard shortcuts, hit escape -> Shortcuts-> Window.  Choose Planetary Colonies and edit shortcut.
Want to read more of Foo's work? Then check out his blog.