In this article I we are going to explore what I feel are my top three ships and the fittings for them. Please bare in mind this is an article of opinion
In eve I've never really been one to enjoy structure grind fleets or pretty much any actual sov orientated fights. My personal preference lies in the ships that you can use for a hit and run. These ships are often very proficient at dealing damage, or very good at kiting the enemy into possible traps. ah well here we go!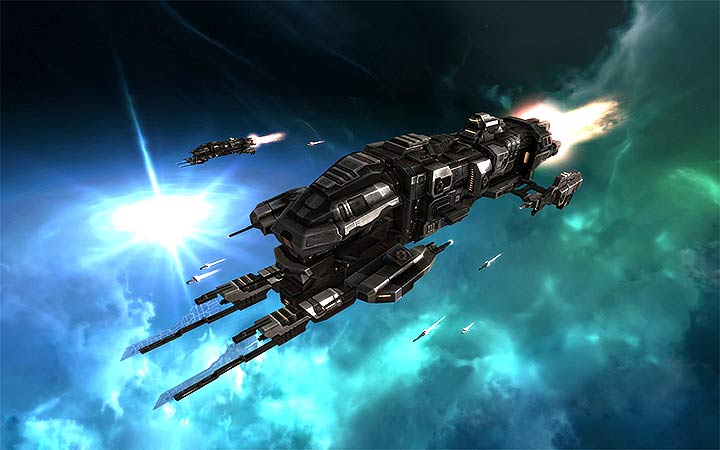 #3 Loki
I love; LOVE, the small gang Loki fleet. The Loki is a low sig ship with a tank based around armor and a bonus (when using the subsystem) to webs and with the fit that I use I pack a high volley thanks to arties. The mid slots layout is really what makes the loki a strong small gang ship. You have 4 slots available, 1 of which you will fill up with a Afterburner. The rest are often filled up with 2 Webs and a Tracking computer. The 2 webs causing problems for a majority of people you'll encounter making the loki very powerful. of course the mid slots on the loki will also be open to other ewar mods like Sensor demps or even a sensor booster.
The fit:
Gyrostabilizer II
Damage Control II
True Sansha Armor Explosive Hardener
True Sansha Armor Kinetic Hardener
True Sansha Armor Thermic Hardener
1600mm Reinforced Rolled Tungsten Plates I
Republic Fleet 10MN Afterburner
Federation Navy Stasis Webifier
Federation Navy Stasis Webifier
Tracking Computer II,Tracking Speed Script
720mm Howitzer Artillery II
720mm Howitzer Artillery II
720mm Howitzer Artillery II
720mm Howitzer Artillery II
720mm Howitzer Artillery II
720mm Howitzer Artillery II
Medium Ancillary Current Router II
Medium Trimark Armor Pump II
Medium Trimark Armor Pump II
Loki Defensive – Adaptive Augmenter
Loki Electronics – Immobility Drivers
Loki Engineering – Power Core Multiplier
Loki Offensive – Turret Concurrence Registry
Loki Propulsion – Fuel Catalyst
This ship is literally that which I enjoy flying most in my eve career because it does everything I love to do in fleet fights, being as much of a pain in the ass to my enemy.
#2 Nyx
My Nyx; As many probably have seen I recently had to buy a new one, Whoops but I'm still in love with the sheer power. The nyx is a large ship to use and it will definitely will keep you on every radar. I love the nyx as a fishing boat, It is perfect for killing carriers that think they're safe enough running anomalies or travelling alone. To be fishing you really only need 3 things, A cyno alt that can fly a small ship like a bomber, Your nyx char and a cyno home.
What makes the Nyx a strong fishing ship? Well you can fit the highs with 2 Heavy neuts, a Large smartbomb, A cloak, Cyno and your ECM burst. Why these? Well the 2 heavy neuts will help you remove the tank of your victim as well as helping in the event of you getting tackled by a hictor, you can neut him out. The smartbombs are fitted to clear possible dictor bubbles in case of something going wrong. The ECM burst can also help you clear yourself from a Hictor point. If you are still stuck on field if something went wrong then you can light your cyno for your friends to save you, If you are untackled then you simply warp out and cloak up.
The mid slots are often used to fit a MWD to warp of quicker, a Sensor booster to lock after landing and a Warp disruptor to point victims. A real balls to the wall fishing nyx will fit 4 cap power relays into his lows, a Damage control and 2 Centum A-Type Energized Adaptive Nano Membranes. This leaves you with a low tank but when fishing you should really be fast enough to kill your target and warp off for this not to be a problem (or you just launch a mobile depot to refit to tank fit).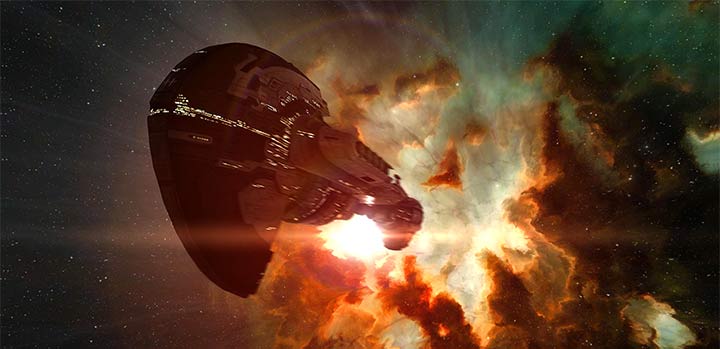 #1 Redeemer
Then there is my favorite, The Infiltrator of enemy ratting systems, the one hidden in the shadows.. uhm I can't come up with more awesome names of this beast, It's the Redeemer. The Redeemer is the Amarr variant of the Blackops family. you have 2 functions for the redeemer, 1 of which is to be a mini titan bridging covert ops cloaked ships to a different location. the other way and my preferred way of using the Redeemer is fishing. Redeemers are rather cheap with a cost of around 1.5ish bil.
The Redeemers damage mostly comes out of his large Energy turrets with some support from drones. Often sentry drones gets used in fleets but when fly I prefer to use Ogres. The Redeemer is definitely high on the list of hit and run ships. You jump to your covert cyno alt, Kill your target, Micro jump drive out, Cap up and jump out.
The Fit I used is as following:
Damage Control II
Corpii A-Type Adaptive Nano Plating
Corpii A-Type Adaptive Nano Plating
1600mm Reinforced Steel Plates II
1600mm Reinforced Steel Plates II
Dark Blood Heat Sink
Dark Blood Heat Sink
Large Micro Jump Drive
Prototype 100MN MicroWarpdrive I
Imperial Navy Heavy Capacitor Booster, Cap Booster 800
Republic Fleet Warp Disruptor
Dual Heavy Pulse Laser II, Conflagration L
Dual Heavy Pulse Laser II, Conflagration L
Dual Heavy Pulse Laser II, Conflagration L
Dual Heavy Pulse Laser II, Conflagration L
Dual Heavy Pulse Laser II, Conflagration L
Dual Heavy Pulse Laser II, Conflagration L
Dread Guristas Cloaking Device
Imperial Navy Heavy Energy Neutralizer
Large Trimark Armor Pump II
Large Trimark Armor Pump II
So What is yours?
I'm really interested in what you pick as your favorite ship and why! Let me know in the comment section below!
@BobmonEve