The EVE community has a reputation for being very charitable. EVE Vegas 2018 held, among its other charity driven ventures, a silent action. The silent action raised $7,085, with a single piece of art making up over a third. That piece was Ghost of a Nyx by Razorien, truly a great prize. Stealtooth_Slicewind won the auction for Razorien's piece at a final price of $2,500. EVE Vegas collected a total of $15,247 for a noble cause, the Ablegamers Charity.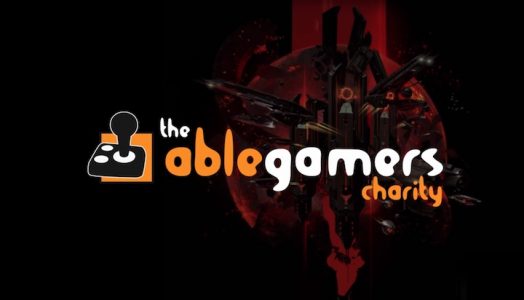 About AbleGamers
We utilize fun to bring inclusion and improved quality of life for people with disabilities through the power of video games.
Reader and Pilots can help in a number of ways first donating directly. With $0.94 of every dollar directly to gamers in need, Charity Navigator ranks that as one of the best ratios in the world. In comparison American Red Cross is around 89% of each dollar. The AbleGamer charity strives to be transparent and responsible with every purchase made. Secondly, get the word out to friends, family, other gamers.
Razorien – The Artist
A member of the Corporation Signal Cartel and EvE-Scout Enclave Alliance, Razorien has been part of the EVE scene for over 4 years. His talent was evident during his first round of postings in Feb. 2016. EVE has seen a ton of visual updates and enhancement over the years, and Razorien has pushed there limits. Razorien shots aren't your average screencaps. They'reimages captured, sometimes timely crafted scenes others right place-right time, that he then artfully post-processes and paints in deeper details with an expert's eye. Ghost of a Nyx is a bit of a departure for his standard work. The collection Code Art (OF C++) is more of a deconstruction, something capsuleers are very fond of doing, of EVE's favorite ships.
Closing Thoughts
We have been courting Razorien to do an interview since seeing a Flickr post in discord. However, great EVE artist have a ton of demand on their time and with his fame growing with EVE Vegas it maybe even harder. Give his collections a look, he has an amazing eye for unique scenes. Should anyone have the names or images of other Artists, and work please reach out to EVENews24.com