A bit of background; after the February 13th expansion changes came live in Tranquility server, pretty much every structure that was not fueled (and thus in low energy mode) was put into reinforcement swiftly. In fact, CCP Quant responded a capsuleer query with a quite insightful tweet:
Indeed quite the jump in # reinforced structures after the patch 🙂 #tweetfleet pic.twitter.com/orOVxykKVs

— CCP Quant (@CCPQuant) February 16, 2018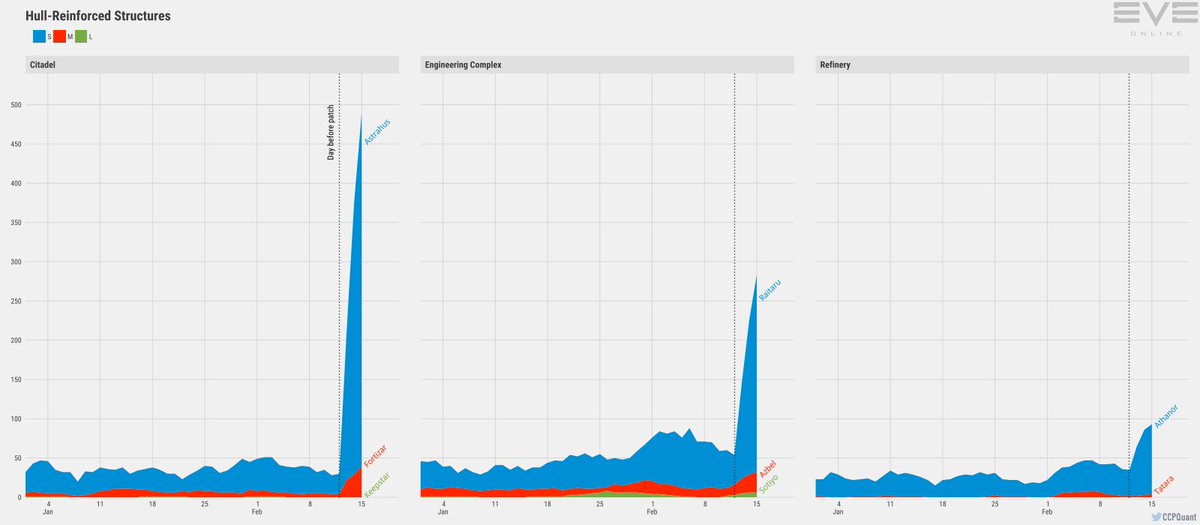 Among these structures, a Pandemic Legion Sotiyo had been reinforced in Amamake (Heimatar low sec), on Saturday the timer came out. Youtuber Niden Sommer frapsed the fight, edited it and added some really cool music for your viewing pleasure:
This was a fight with Snuffed Out (us) + friends in Machariels and Guards, Goons in Jackdaws, with INIT making an appearance in Cynabals (and taking most of the beating), against Pandemic Legion and Northern Coalition. over a Sotiyo. While we didn't manage to stop the Stoiyo from repping, a good fight was had. PL and NC. had max tanked Rokhs with a compliment of Vultures and command dessies, along with Scimi logi (hard to hit with the articllery on our Machariels).
As mentioned, NC/PL managed to defend the Sotiyo, here is the Battle Report (take a look at dat token Pandemic Legion Machariel in the Rokh fleet), good fights to all entities involved: