The Lifeblood expansion comes with a renewed focus on PvE from CCP. In an effort to revamp the, for the most part, unengaging PvE content that exists in the game, they have added several new types of fleet-based PvE content. In this article, I will be looking at the most accessible of them, Resource Wars.
Using the new Agency interface, I was able to access the Resource Wars sites' locations according to the settings that I opted for. However, between trying to help my newbro buddy get his frigate sorted out for the site, and learning to use the interface, we found a lot of the sites were being run before we could get there. Unfortunately, the interface only refreshes when jumping, or when changing settings, which felt pretty clunky. It could do with a refresh button at the least.
Upon finding an available "limited" (meaning the beginning level) Resource Wars site, we were introduced to an activation gate, a chat window and instructions to fill the NPC Orca with ore while not dying to rats which would warp in on us. Knowing this, I was flying a Venture to handle the mining aspect, and my buddy was in an Incursus to shoot the rats.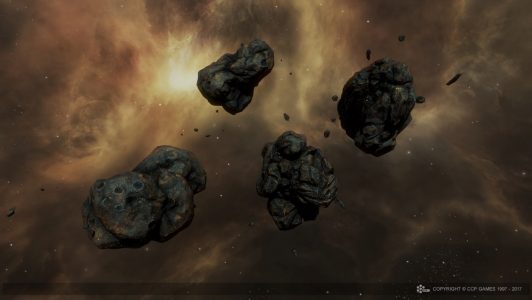 The site played much like it did in the demo shown at Eve Vegas. That being said, I was pleasantly surprised at the level of difficulty. At one point, the rats managed to get my Venture's shields to 50%, but I think that was more to do with issues with tracking on the Incursus' blasters more than anything. Despite, two NPC frigates showing to help us, the rats had killed them by the end of the site, as well as both of my hobgoblins that I had equipped. It took about one cycle from my Miner II turrets (at Mining Frigate V with no mining upgrade modules) to finish off each asteroid which was equivalent to about 1000 units of the site's ore type. Needing 10,000 units to fill the Orca, filling the Orca was done safely within the allotted time frame.
Once I had finished off each asteroid, I encountered an annoying graphical error. The asteroids were meant to explode, but there was some kind of delay where they would stay in space for some time before that happened as un-interactable ghost asteroids. Furthermore, the mining turrets didn't appear to be active, on my Venture, despite the fact they were actively mining asteroids.
The rewards from the site felt pretty meagre. 150,000ISK + 200LP for my buddy, and I, each (with the respective faction's corporation that owned the site) but the closest thing to it was running level 1 missions which do not net as much money. I am yet to see what the more advanced sites offer, but logically they would scale significantly.
Ultimately, PvE is about the reward to time ratio, and less about how fun it is (even PvP engagements will always be the most engaging content in the game, no matter how good PvE is). If they make the sites worth a player's time, which they should as the extra effort in having to have other people to run them with should be taken into account, then we might see highsec fleet-based PvE activities outside of Incursions more regularly. I look forward to seeing if the enhanced AI is implemented in nullsec anomalies too, in order to combat the massive ISK faucet of VNI ratting.
---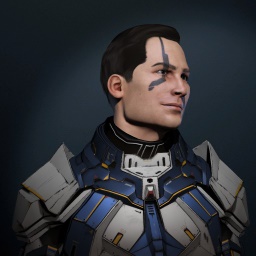 Curt Adrano is a member of Reckless-Endangerment in Manifesto., and an editor at EveNews24.
Contact him at Curt#8110 on Discord.