With Lifeblood among us, residents of New Eden will face new and exciting challenges in the coming months as capsuleers adjust to the expansion's changes. In the previous article, I touched on how industry will fundamentally change with the release and, in turn, how that upheaval could have far-reaching consequences. With that in mind, I tracked down two players with a far more detailed industrial background with years behind the organized chaos of spreadsheets and production timers to give their more qualified input.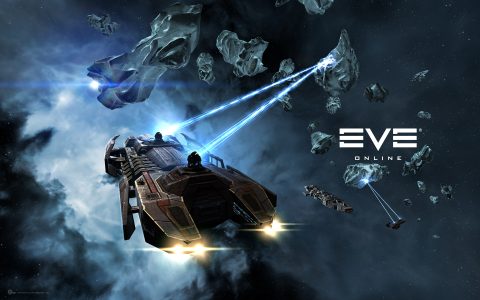 Hesitant to give their capsuleers' names while caught in the midst of a war, but agreeing to speak with me under aliases, "Rivet" and "Torque" are a pair of industrialists working down in Nullsec who've been keeping abreast of the updates brought with the Lifeblood release. Rivet is the head of his corporation which specializes heavily in production, but he and his capsuleers are no strangers to warfare after years living in 0.0 space. Torque is one of Rivet's Directors and helps keep the corporation on task, taking up the slack where needed to aid in the corp's day to day functions. Both have years working in New Eden's engineering complexes and have seen more than their fair share of conflict among the more dangerous areas of the galaxy. Realizing their industrial knowledge vastly outweighed my own, I brought them in for a quick, but educational interview about the possible outcomes of Lifeblood itself.
As veteran Industrialists, how do you feel in general about the upcoming Lifeblood expansion and its updates to industry?
Torque: Mixed feelings. I think it is going to be a challenge, exciting and scary all at the same time.
Moon mining is changing from a passive operation to a group-oriented activity designed to engage capsuleers in more content on EVE. I'm assuming you're both familiar with moon mining from before, how do you think players will adjust to the new system?
Rivet: I think it is going to force the big PvP alliances to adjust their attitude towards the industrialists. They are going to have to work together in order to achieve common goals, instead of sitting back reaping the rewards of doing nothing.
Very few people are willing to work for free and the new moon mining mechanics means an increased demand in capsuleers to mine the belts. In your opinion, how will this affect the economy in New Eden?
Rivet: I think for the first few months the market will be inflated until things get up and rolling, but it is too early to make a definitive opinion until we can gather statistics on how the new mechanics will work for sure.
The rumor mill on the forums and among the capsuleers hints that PvP alliances are stockpiling Tech 2 ships, modules, and rigs. PvP being what it is, what might happen with those groups once their reserves run out?
Torque: Once their reserves run out, that is when the big PvP alliances are going to realize how important the industrialists are. They will then be forced to either become partially 'indy' oriented, or hire indy groups to do the work for them and with the new ledger that is coming, it is going to become increasingly difficult for extortion.
As long-time Industrialists, you're both bound to be familiar with the mechanics of hot-dropping and other similar dangers. With the extractors creating asteroid belts that appear on the overview, how do you think these threats can affect moon goo production in the long term?
Rivet: I think when it is first released, it will be a free for all and be very dangerous. Miners will need to have some sort of protection fleet with them while they mine or risk getting wiped out every time they undock. However, as time passes, I think it will become like all other mining or ratting operations where the risk is always there, but it won't be actively hunted on a regular basis.
Industry is coming back into play with the Lifeblood expansion next week. Do you think this shifts some of the power away from these huge PvP alliances?
Both: Yes! They will no longer be able to sit back pulling in ISK with little to no work.
Are you two personally preparing for the expansion release and, if so, what tips would you give other Capsuleers on EVE about getting ready for the upcoming updates?
Rivet: Yes, claim the moons you want as soon as you can, before someone else gets them
On a scale of one to potato, how excited are you for Lifeblood?
Torque: ¾ of a potato!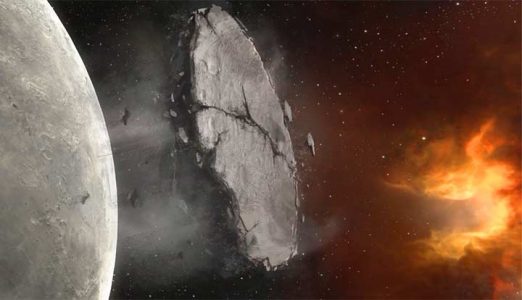 Closing jokes aside, their views towards Lifeblood are understandable as many capsuleers have expressed concern or outright anger towards the changes CCP announced with the expansion. Industry will greatly change with the release and, in turn, those changes will affect the galactic economy for better or worse. A healthy amount of concern is to be expected when a single expansion alters something as fundamental as moon goo so drastically. That said, many other capsuleers have also expressed satisfaction and eagerness over the update as well.
Ultimately, the coming months will show which speculations, if any, are correct. Stay tuned for more updates as Lifeblood settles in.