Eve News 24 received permission from the author to syndicate and post this article. It was originally posted on Reddit by Schenck-the-Prophet. This covers the death of the second Fortizar The Imperium has attempted to anchor in their Northern base of Hakonen. We have posted this without edit with exception of minor spelling corrections. Enjoy!
AS OF 05:00 FIGHT IS EFFECTIVELY OVER. AN EARLY BATTLE REPORT CAN BE FOUND HERE. Background
Imperium forces in Hakonen are preparing to defend a second Fortizar that they are deploying for a new capital staging ground on the Tribute/Lonetrek border. Following a recent vow by the Mittani to continue to anchor Fortizars until their enemies tire of the constant slugfests, it seems that the gauntlet has been thrown. A massive fight, comparable to the one from two nights ago, is expected.
Multiple UN Coalition fleets are forming a response at this time. Expect updates throughout the night as developments occur.
Combatants
United Northern Coalition (UN Coalition/UNC)
Pandemic Legion
Northern Coalition.
WAFFLES.
Mercenary Coalition
Pandemic Horde
Guardians of the Galaxy

— DARKNESS.
— Blades of Grass
— Mordus Angels
— ChaosTheory
— Solyaris Chtonium
Collection of Southern Alliances (CSA/COS) (Imperium/TEST are loose frenemies with each other)
IMPERIUM

— Goonswarm Federation
— The Bastion
— Get off My Lawn
— Brothers in Arms Alliance
— Tactical Narcotics Team

Test Alliance Please Ignore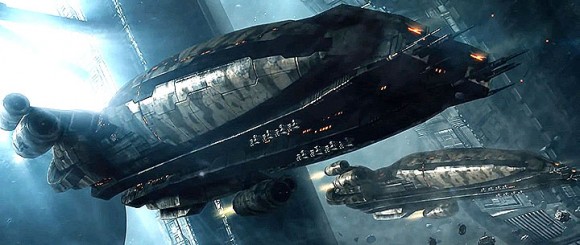 Developments
01:15 – Thread begins, will update further. Fleets are continuing to form at this time, online time of Fortizar is currently unknown. Believed online time of the Fortizar is 02:10.
01:31 – Hakonen local stands at 1200. Imperial forces have formed Typhoons and interceptors. Cap numbers are unknown at this time, but are believed to be forming.
01:47 – Hakonen local has hit 1850 and is climbing, local is primary and tidi is already at 10%. A local scan can be found here. Goon Typhoons are positioning around the onlining Fortizar in system at this time. A tentative dscan of UNC fleets can be found here.
01:55 – UNC forces have landed off of the Fortizar, NC and PL supers titans are landing on grid at this time. Updated dscan can be found here.
02:10 – No fighting as of yet, the Fortizar has come online and is now being attacked by UN forces. CSA/COS forces have not engaged at this time, and are tethered on perch citadels around the grid.
02:16 – Imperial carriers have warped in on the Fortizar, and have become tethered due to citadel mechanics. A fight very well may start here in the next few minutes. Localscan and Dscan of the field at this time.
02:26 – Goon carriers have dropped fighters by the Fortizar, warping back to safety around an Astrahus. Personally speaking, this looks like a very clever tactic to employ, compared to the fight on the 8th, which saw them forced to pull back fighters back over thousands of kilometers after deploying them around the onlining Fortizar.
02:28 – Battle is joined, multiple Typhoon fleets landing on UN forces, Claws and Jackdaws are coming onto grid as well.
02:40 – Intense lag ongoing, GOTG Machs are melting and under strong duress. Typhoons seem to be close range with heavy suppression modules (tracking disruptors/webs, and neuts).
02:59 – UN boosher accidentally booshed friendly logi and DPS off of field. CSA/COS forces are trading much better than they did in the battle on the 8th, with zkillboard showing an almost 1:1 trade between sides. While CSA/COS forces seem to be engaging at close range on UN Machs and Abaddons, seeking to cap them out and pin them down, CSA bombers are bringing in a healthy chunk of damage.
03:13 – CSA dreads are now on grid next to UN supers. Server status is critical; modules are refusing to fire or cycle down off of targets.
03:20 – ongrid fighting ships as it stands right now. All dreads are Goonswarm's.
03:25 – I'm currently dead, Machs are dying frequently now, but UN supers and carriers are free firing on Typhoons and CSA fleet forces.
03:36 – Reports are coming in that a DARK. Nyx is dying. The battle is in flux right now, but seems to be pulling in favor of the CSA forces.
03:48 – More CSA dreads have been dropped on field, PL/NC have countered with deploying more titans. Previously mentioned DARK. Nyx has been destroyed.
03:51 – TEST has brought in about 15-25 Phoenixes at range as sniper dreads.
04:05 – Main fight is still ongoing at this time, Shadow Cartel has dropped dreads on the long range TEST phoenixes at this time.
04:20 – GOTG fleet has sustained heavy casualties, TEST has pulled their Nightmare/Maelstrom fleet off field in order to fight Shadow Cartel dreads hitting their own dreads. Fortizar is on the cusp of dying at this time.
04:27 – Imperium Typhoon fleet has landed back at zero on UN Mach fleets. Fighting has begun again. Shadow Cartel dreads are largely dead. TEST Nightmare/Maelstrom fleet, alongside Imperium Typhoons are fighting UN Machs where the Shadow Cartel dreads/TEST long range dreads came in initially.
04:35 – Dscan at this time of the fight. GOTG supers have extracted from the field, unknown as to why.
04:39 – Main fight has moved 250km off of the Fortizar, UN supers are sending fighters and fighter bombers over to assist Pandemic Horde/GOTG/NC Machs.
04:57 – Fighting has largely ceased as Imperium and TEST forces have extracted. GSF Fortizar is now dead, and UN forces are preparing for extraction. Your humble reporter is also planning on going to bed because he is very tired now.
Fight Streams:
https://www.twitch.tv/avaren by avaren, likely to provide commentary as well for the fight as it occurs!
https://www.twitch.tv/imperiumnews ImperiumNews twitch channel
https://www.twitch.tv/daopa Daopa's channel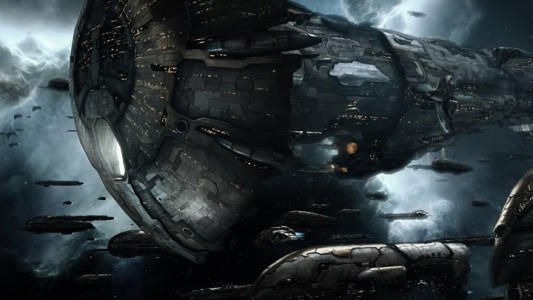 05:00 Update
What a crazy night all around. Was not expecting the fight to be quite as hectic as I expected, so my previous plans are kind of out of whack, but I'd like some feedback on where to go next.
So, I'm currently working on a longer format update for the war right now that was looking at talking to line members from various alliances, and giving anyone who is interested a chance to express their views on the war, the fights that have been going on, etc. If you are interested, drop me a line in a direct message, because I'd love to get not just the leadership's opinion, but also the average line member's POV on the whole thing. If you feel uncomfortable talking to me, or feel that I might twist your words around, I will say that I am interested in a transparent as possible process, and will not publish any conversations/interviews without first showing them to you. I would like to disclose chatlogs publicly as well, but if you do not feel as if you want that to happen, it doesn't have to.
Write up a BR for this Hakonen slugfest that happened tonight, and see where it goes from there. I'm open to doing this, and I can get it out tomorrow (or today I guess sometime?) but am more than happy to hold off and roll it into a larger update covering larger sections of the war.
If you have an opinion one way or another, feel free to drop a line to me.
fly safe space friends o7