September is coming to a close, and now that summer is officially over, capsuleers everywhere are starting to get ready for the biggest Eve gathering of the fall – Eve Vegas.
Eve Vegas is one of the largest North American Eve Online gatherings, taking place from Friday, October 28th to Sunday, October 30th in the titular city of Las Vegas, Nevada at the Planet Hollywood Resort and Casino for the 3rd Year in a row. Although initially a fan-run event, Eve Vegas is now an official CCP event which is planned and managed by the company (although they stress that all programming is planned and conducted in cooperation with Eve players).
Traditionally, CCP has used Eve Vegas as a way to commune with their throngs of fans, to showcase soon-to-be released features and games, and most importantly, to announce the addition of significant features and expansion details before the information is disseminated anywhere else. The big news at last year's event was the addition of Citadels to the game, and the keynote was chock full of never-before-released details about the now ubiquitous player-built structures we've all come to know and love (or hate, depending on what side of the bubble-camp you end up on). Speculation is high about what juicy tidbits CCP has been saving up for the end of October this year, and at the moment it's anyone's guess.
Eve Vegas also boasts some of the best EVE-related discussion panels and roundtables this side of Reykjavik,  and this year has even more than the year previous, including appearances from CCP Seagull, CCP Fozzie, CCP Rise, CCP Falcon, CCP Guard, and everyone's favorite (including mine) CCP Mimic. Ten Dollar Bond CEO, and Goonswarm Alliance leader, Darius Johnson is even making an appearance in what is billed as "A Practical Guide To Building An Empire in EVE", which promises to be as informative as it is irreverent and profanity-laced. If you were around for his amazing 2009 FanFest Keynote, you know what I'm talking about.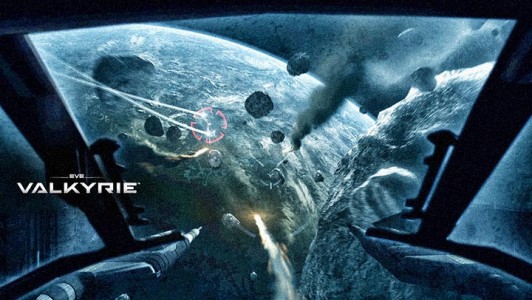 In keeping with the other large gaming conventions this year like E3 and PAX West, this year's event will also be heavily focused on CCP's Virtual Reality offerings, with each day offering Hands-on VR experiences for convention attendees. There will also be an EVE Valkyrie tournament to show off their VR flight simulator which is also set in the rich, expansive EVE universe, with plans to one day be integrated with the EVE Online gameplay we already know and love.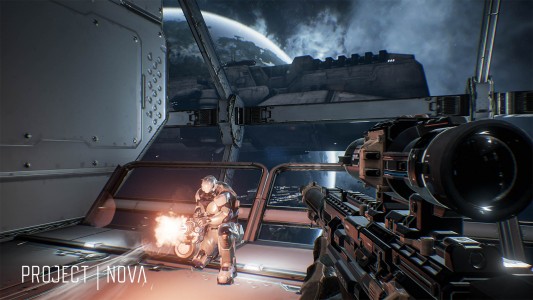 EVE Nova will also almost surely be represented on the show floor. On the heels of the tantalizing gameplay trailer CCP released during Fanfest 2016, anticipation for any additional details about the first-person shooter set in the EVE universe is incredibly high. EVE Nova is seen by many as the spiritual successor to the now-dead Dust 514.
This year also boasts a Pub and Pinball night on Friday October 28th, as well as a swanky EVE Vegas party at the Chateau Nightclub to give Capsuleers a chance to unplug, get off-grid, and shake their intergalactic groove thangs with (at?) one another.
All-in-All, it sounds like EVE Vegas will once again be a great chance to connect with other capsuleers and fans of the EVE universe in real life, and to get up-to-date on the latest information about the games we know and love from CCP Games. Also, although tickets are almost sold out at the time of this article's writing, don't despair! The o7 show has you covered, since they will be streaming the event live on YouTube throughout the entire EVE Vegas weekend.
For more info on EVE Vegas 2016, and to snag some of the last available tickets, check out the official site.