Eve Online Phoebe has been nominated, alongside titles like Destiny and League of Legends, in the 'Persistent Game 2015' category for the British Academy Games Awards 2015.
Eve Online has a great history of winning awards, having won over 55 since 2004 including Best Veteran MMORPG 2013 from MMORPG.com and Global Champion in the World Summit Awards for E-Content and Creativity. 
This year's British Academy Games Awards will take place on 12 March, showcasing and rewarding the  very best games of the past 12 months. A total of 51 games have been recognized across 17 categories, with Alien: Isolation gaining the most nominations.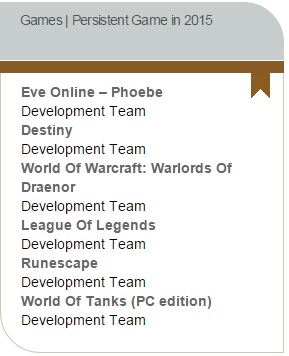 The ceremony will take place on Thursday 12 March at Tobacco Dock, London following a day of games talks and activity at the EGX Rezzed festival.
If you have anything that you think should be reported on EN24, please contact me at @mail_lite on Twitter, email at [email protected] or Eve Mail me in game.