26 January YC117 / Somewhere in High-Sec


Does something seem fishy about this killmail?
In the case of this particular mail from 29 December 2014, you'd be right in thinking one or two things about it don't quite add up. Ignoring for a moment the influx of comments, it appears that a pilot named "Globby" was successful in taking a Bowhead Freighter down in Highsec without being at war.
The unusual part of this killmail is that according to what we know of CONCORD's behaviour when it comes to aggression in high security space, there is no way that a Catalyst should be able to stay alive long enough to do 66,961 worth of damage to a Bowhead before being destroyed. Generally CONCORD will jam and destroy an aggressing ship before any further damage can be done, with a response time proportionate to the security level of the system (0.5 to 1.0).
For a long time Catalysts have been used for ganking in highsec, often with griefers pulling together large numbers in order to perform the task. In most cases of a freighter gank, it's not unusual to see many Catalysts on the kill, valued for the high amount of damage they can output in a short amount of time, their expandability and ability to move around systems and into position.
10 days ago, Reddit user FJGS reported his interpretation of how the mechanic works and speculated that as a result, a "ban wave" had been initiated by CCP. We have taken the decision not to include a rundown of how this exploit is performed within this article to prevent any accidental violations of the EULA by our staff or our readers should they decide to attempt this on their own.
One thing is certain, it is a questionable use of in-game mechanics; a look at the losses for this particular pilot may give credence to speculations about how this exploit is being performed.
FJGS later went on to surmise that he had confirmed least one player, who was to remain anonymous, had been banned across multiple accounts. At this time, the accuracy of this claim can not be verified but if true, would mean that CCP is actively taking action against players for doing this despite no official announcement on the matter. This is unlike previous cases such as the infamous Webbing exploit.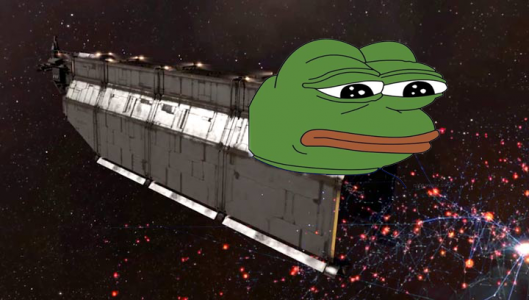 So what does this mean for Freighter pilots? Should they be more vigilant? Isn't high security space already dangerous enough with griefers and gankers without having yet another mechanic to worry about?
Globby was back yesterday performing what appears to be the same trick, leaving us to speculate as to whether this pilot was indeed banned at all for making use of this mechanic. Reddit user hheq took the time to make a post about his interpretation of the chronology of events and what he believes has happened.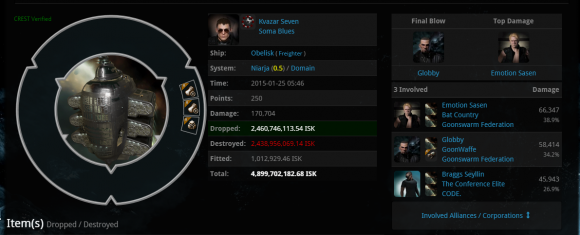 More like NO-HEAD (AMIRITE?). I'm not even sorry for that pun.
My recommendation? Don't do it. No one gets into high-sec ganking to make friends but this certainly seems the capacity to get you more than an angry eve-mail. Should CCP be more vigilant in their identification of mechanical misuse? Is this indeed misuse of the mechanics? And if so, do they need changing?
-Phantra