From what we can gather so far it looks as if the CCP_Bro we know is no more and Ólafur Steinarsson is moving on to bigger and better things. On his twitter account, now under the handle of Osteinarsson he states: "Time for new adventures 🙂 Will miss it [CCP] though!"
We at EN24 would like to express our upmost gratitude to Bro for everything he has done for Eve online and it's community and wish him nothing but luck for the future.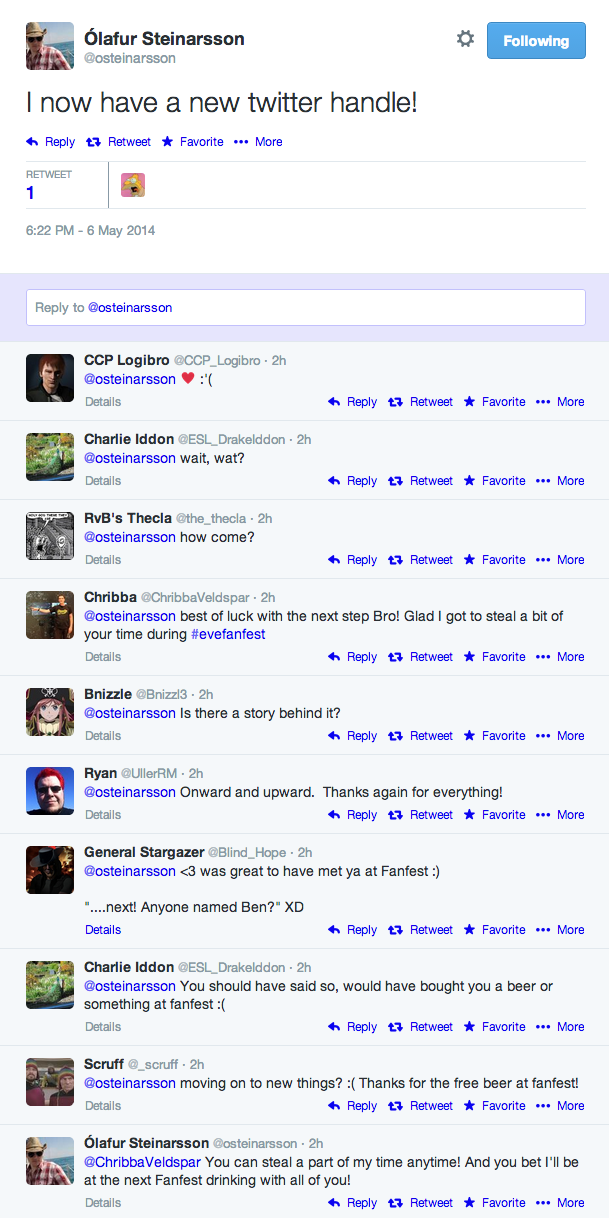 Fly Safe Bro <3
More information will be posted as we can confirm it.
– Peach Tea and the EN24 Team.